Do you wonder where I have been?  I do…sort of!!  It has be SOOOOOOOOOOOOOO crazy around here lately.  Tonight, I am tired but I really wanted to get a post up, so all I am going to talk about is the half marathon.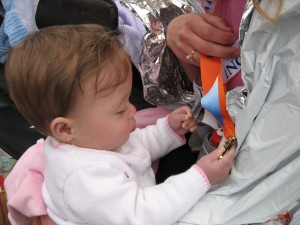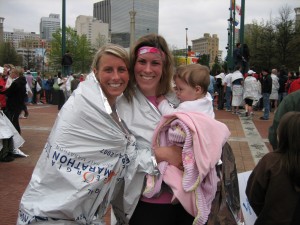 It was so fun!  It was a perfect day to run!  It was so neat for all of my siblings to  run a half marathon together!  I am especially proud of my sister Ashley.  This was her first half marathon ever!!!!  Yea Aunt Ashley!!!!!  I am so proud of you!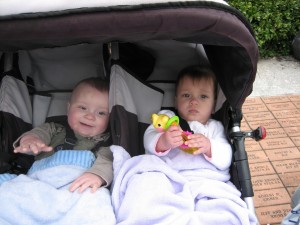 I am very proud of my time.  It was faster than what I ran in 2007.  I think that is pretty impressive considering what I was doing at this time last year.  Last year at this time I could not walk into Publix to get milk, I had to ride in the motorized wheelchair.  For that matter, I was not supposed to get off the couch.  This year, I  have run TWO half marathons!  How exciting.  I hope my babies see this and are challenged to stay healthy.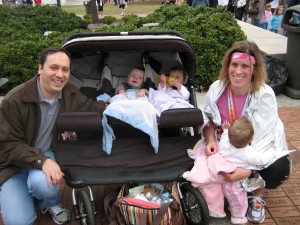 I have also decided to run my first full marathon in the fall.  I am going to run the Marine Corps Marathon.  I know it is going to be a ton of work, but I can wait to see myself finish it.  Joy and I are planning on training together!  Go us!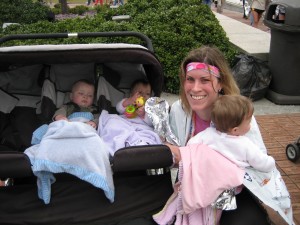 I also want to thank my dear, dear husband.  He brought the babies to the race.  He knew I wanted to see them at the end, so he brought them without complaint.  It was so special to have my family at the race.  I hope the next race I run it will not be so cold!  It was perfect for me, but not for them.  I was so proud of my entire family as I left the race.  That was a wonderful feeling.
I love you all.
Ginny