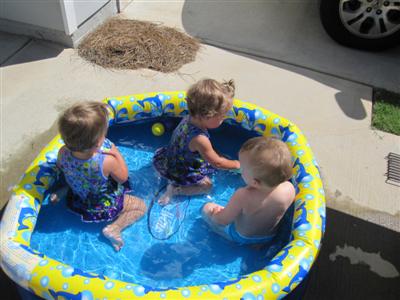 Today, the babies and I went to Babies R Us!  We had a blast!  I was in search of a kiddie pool for the backyard.  Yes, I have an unnatural obsession with water!  We live in Georgia.  It will be 100 degrees until October….that may be an exaggeration, but you get my gist.  I think the kids need to be fish!  It is the best way to be outside and play in the sweltering heat of summer.  I will take them to the neighborhood pool by myself, but sometimes that can be overwhelming.  The pool in the backyard is going to allow us to have a lot of fun without me being completely stressed out!!  The babies loved it today!  I hope they love it all summer.  I sure will too!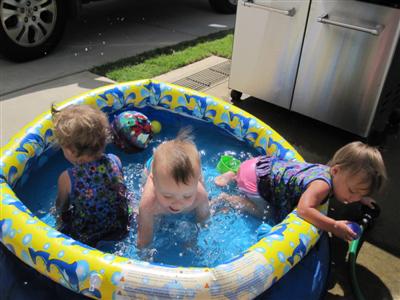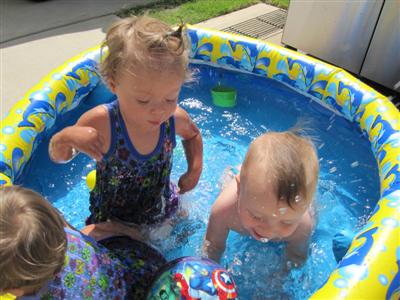 I have also made a wonderful discovery for the pool.  Reusable swim diapers!!!!!  Oh my gosh!  They are the best!  We can easily go through 2-3 packages of disposable swim diapers each week.  Those suckers are EXPENSIVE!  Plus, I actually feel badly about the environmental waste from our day to day diapers that I wanted to do a teeny, tiny bit to help the environment.  Yes, I would have probably cloth diapered had I only had one child.  Oh well.  I do what I can.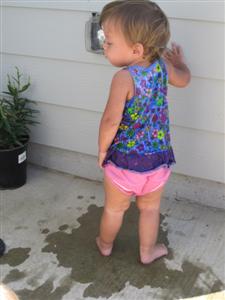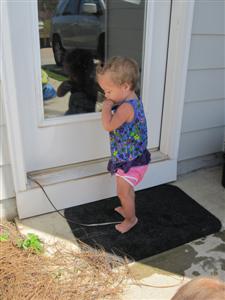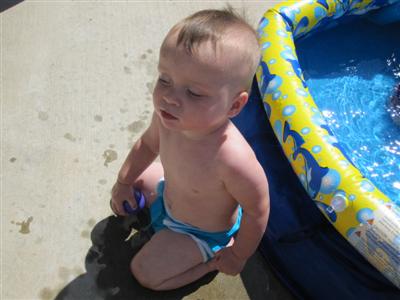 On with my story.  I researched and found some reusable swim diapers.  I ended up choosing the ones from One Step Ahead.  They are awesome!  I only have one for each child.  We can swim in the morning.  I can wash them while the kids are napping.  They will air dry outside before the babies get up from their afternoon nap, and we can start the entire process all over again!  I will get one or two more pairs for each of them this summer.  I just wanted to make sure they would fit first.  Even if you use disposable diapers on a daily basis, reusable swim diapers are definitely the way to go!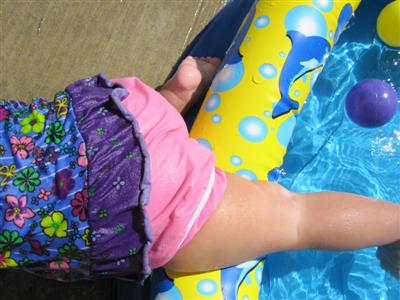 Also, they are really cute to boot!
I love you all.
Ginny