Do you ever wonder if Monet ate his paint when he was a little boy?  Do you ever wonder if he finger painted as a child?  Have you ever wondered how many outfits he ruined with paint as a young child?  I don't know, but I do know what my child did!  Evie at the paint (thank goodness it is non toxic), she painted her face and clothing (she did use pink though), and Evie hasn't finger painted yet, but it will be soon!!!
Today, out of sheer desperation, I took the kids to Imaginations at Play.  They all had been sweet and happy cranky and fussy children all morning long.  I finally decided to take them to play and see if that improved their moods.  Relatively speaking, it did.  I am so glad to have a year pass. Because of this, I can take the babies to play whenever I want!!!  I digress.  We played and played. 
Then, it was lunch.  Shoot me.  There were tons of people there today.  All of the tables and high chairs were being used.  I had three toddlers who were MELTING DOWN, and I needed to feed them….yesterday.  I asked Melissa if I could feed them in one of the party rooms and she obliged.  I THOUGHT they would sit on the bench of the table.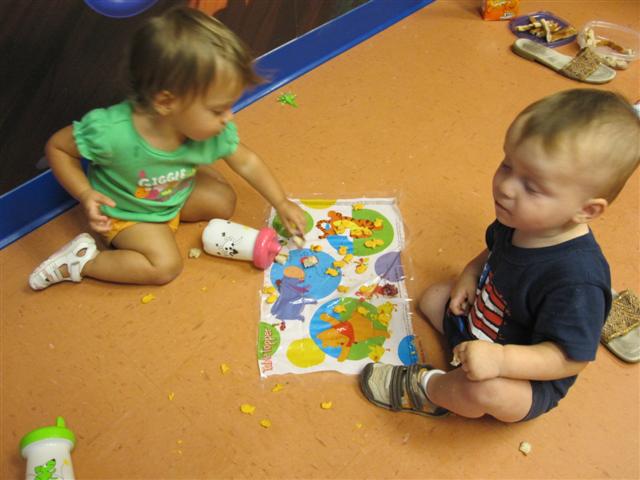 They did.
For less than one minute.
Maggie fell off and almost broke her neck.  Then, Evie fell on top of her.  I was done.  I was past done.  All I could think is this day could not get any tougher.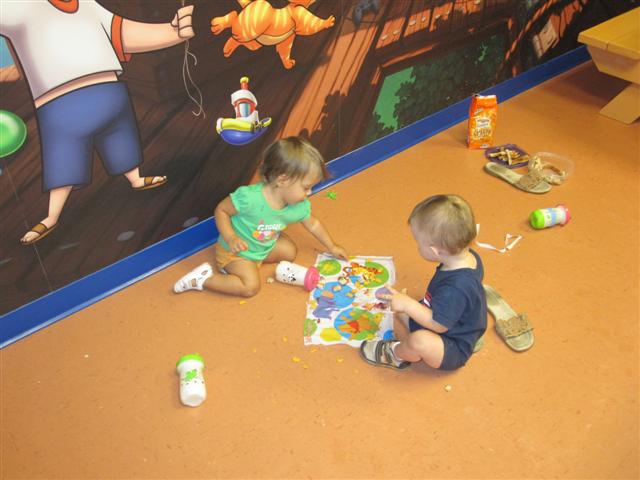 Once I figured out eating at the table was not going to work, I put the plastic placemat on the floor and set out the food.  We had our first indoor picnic!  It didn't turn out too badly.  By the way, if you don't have kids yet, don't judge.  You will do the same thing one day out of desperation too!!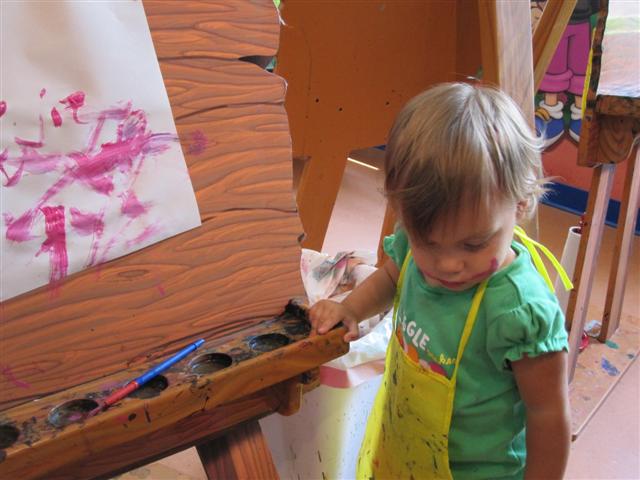 After eating, I let the kids play some more.  Since almost everyone left, I decided the girls could paint.  Josh was not interested.  He was playing with cars and the imaginary grill.  The girls actually enjoyed painting.  I personally was glad to know the paint was washable and non-toxic!  As you can tell, I may have a Monet on my hands!!!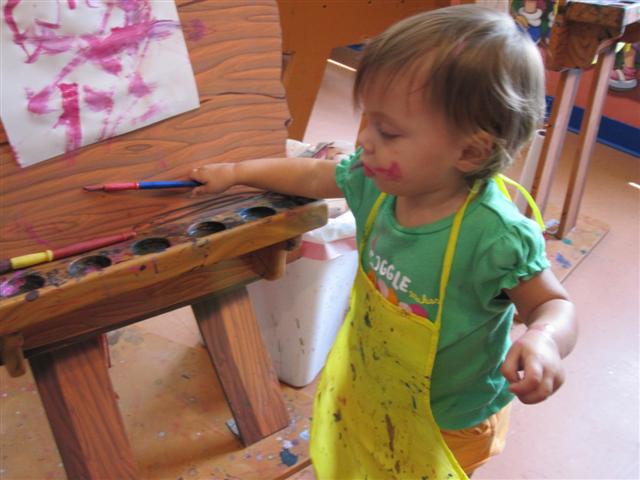 Oh yeah!  One other thing.  While we were there, I was asked if I am the kids' nanny.  I was like "No.  I am their mom.".  That is the first time I have ever been asked that one before!!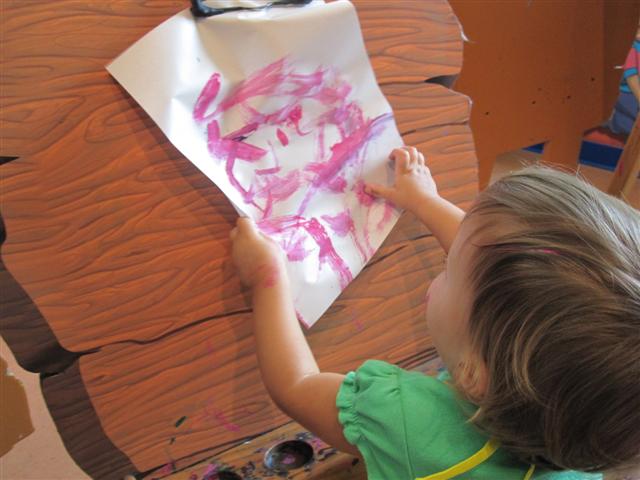 Have a good night.
I love you all.
Ginny