Evie is my boldest child when it comes to food. She is definitely not the boldest with new people though!
Here is a perfect example of this. Daddy was eating a Taco Bell taco the other day. He made the mistake of letting her try it.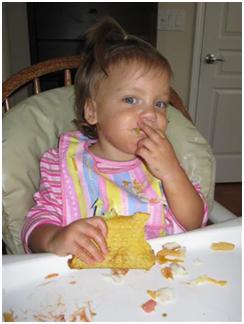 She loved it! In fact, she loved it so much she finished it!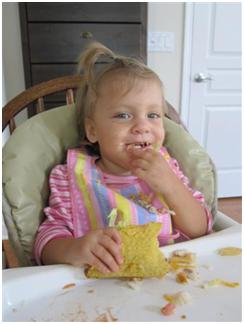 Yes! Daddy did not get to enjoy his taco.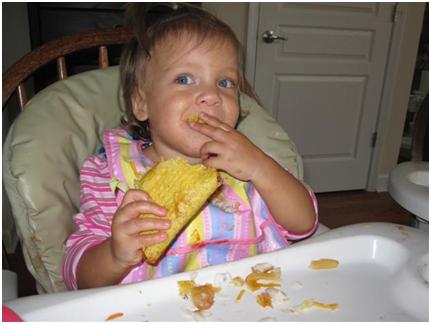 He did love watching Evie eat it though!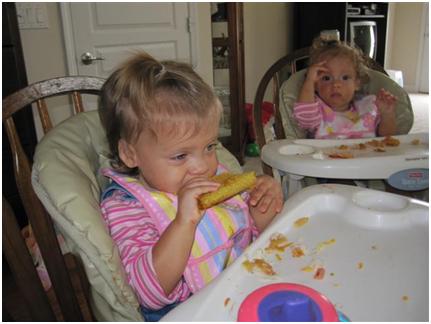 She is definitely our child! She loves spicy foods!
Just in case you wondered, neither Josh nor Maggie wanted any part of the taco!
I love you all.
Ginny