Yesterday we took Daddy to the Children's Museum downtown!  There were no dented doors or meetings with concrete columns thank goodness!  It's also amazing how much of a difference 2.5 months can make!  We all had a blast.  It was till very taxing for me, but the kids were wonderful!  In fact, Raj even had a blast!  I did forget my "real" camera, so I had to use my new phone.  It didn't work quite as great, but I did get some good pictures of our day!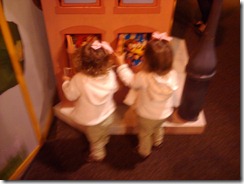 Maggie and Evie are exploring the "Curious George" exhibit!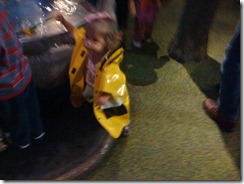 I don't think the rain coat kept Maggie from getting wet!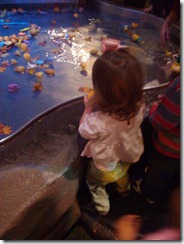 Evie is thinking about fishing!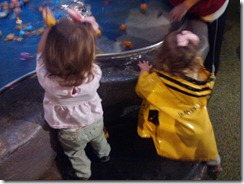 Yea!  The girls are loving fishing!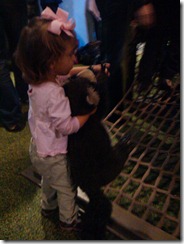 Evie always finds the stuffed animals where ever we go!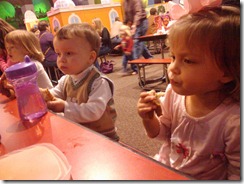 Pause!  It's time for lunch!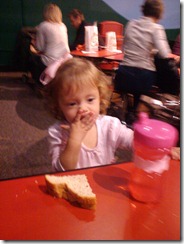 Yummy PB&J!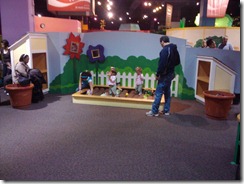 Daddy has some precious flowers growing in the garden!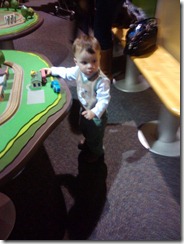 Josh finds every train table possible!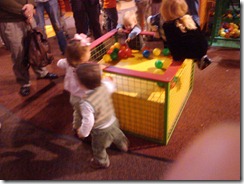 Josh and Evie love all balls!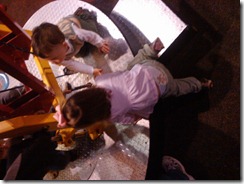 Josh and Evie are trying to climb on the crane!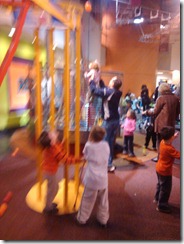 Do you see Daddy holding Maggie up to drop a ball over the top?!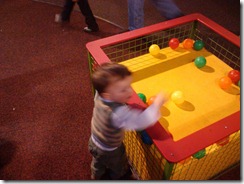 More balls for Josh!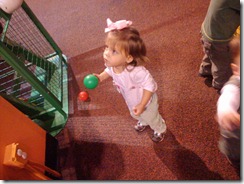 Evie's trying to figure out how to put the ball where she wants it!
I love all.
Ginny