I don't know why it's taken me so long to mention it, but we are taking the kids to Gymboree!  I take them once during the week.  On Saturday, Raj and I take them together.  The kids adore getting to play with their Daddy on Saturdays.  It has made going to Gymboree even more special and fun for us to have him there.  I do think he loves it as much as the kids though!!!
I finally remembered to bring my camera today!!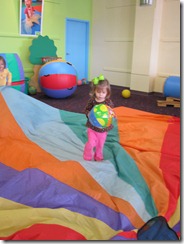 We are an entire step ahead with Evie these days!  She'll go near the parachute…even walk on it!  This is huge for her because it used to scare her so much.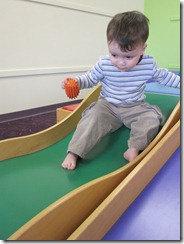 Here he goes…DOWN the slide!  Today was up and down day.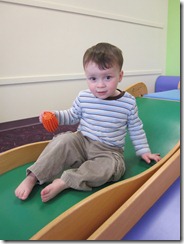 He did pause to give me a smile though!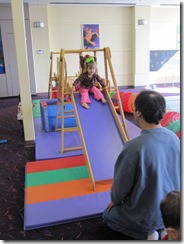 Evie is sliding to her Daddy!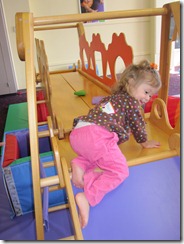 Here comes the little wild thing named Maggie!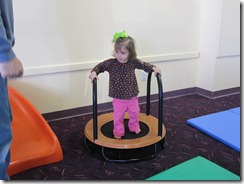 My kids do love to jump on the mini trampolines!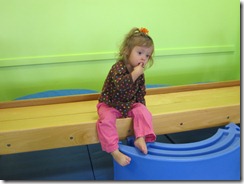 Hmmm.  What are they doing??????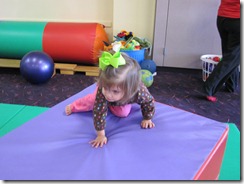 Evie knows she can do it!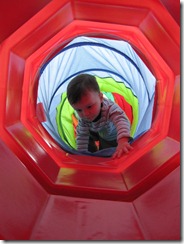 Josh loves the tunnel!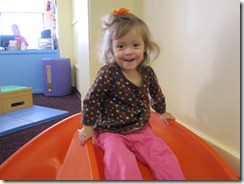 What a precious face!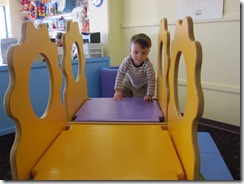 Look how grown up my babies are…..:(
The most fun part of the day………
The FREEZE song!!!!!!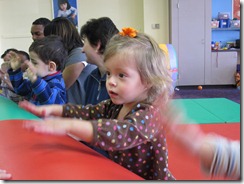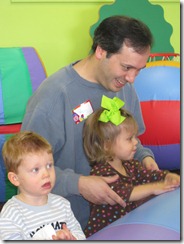 You pat the air log to the beat of the music, and when the music says to you………..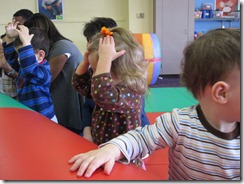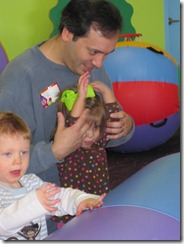 F-R-E-E-Z-E!!!!!!!!!!!!!!!!!!!!!!!!!!!!!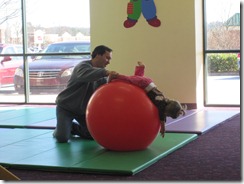 Here is one last picture of Daddy playing!  Maggie thinks this is the most fun game to play with her Daddy!!!!!
I love you all.
Ginny