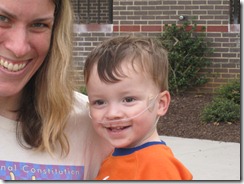 My baby boy has finally turned the corner!!!!  Thank you all so,, so much for praying for him.  All of the phone calls, texts, emails, and facebook posts have meant more to us than y'all will ever know.  To my friends who have helped, offered to help, brought food, came and visited, helped Raj, or any of the other things my exhausted brain can't remember, thanks, thanks, thanks, thanks.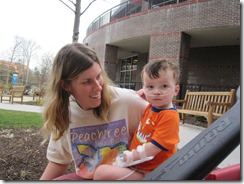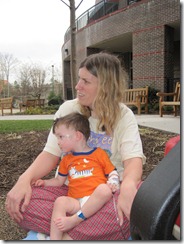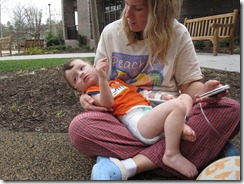 As I said, Josh is doing much better.  He is not having to be on oxygen all of the time now.  It will be interesting to see how he does through the night……  Please pray he does well.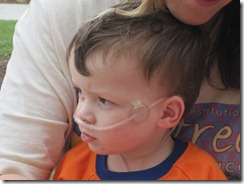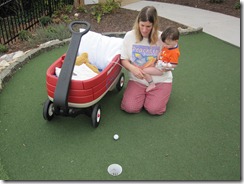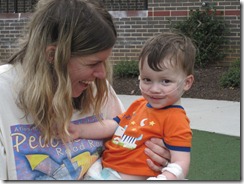 Today, we got to take him for a wagon ride out the the Koi pond area, that includes a mini putt-putt area and basketball court.  Josh was not sure if we were taking him to another place to torture him, so it took him a few minutes to chill out and realize we were in a fun place.  My friend Jennifer came up and visited with us.  It was so nice to see a friend and visit.  Thanks to her, I got some GREAT photos.  Thanks Jennifer, we love you.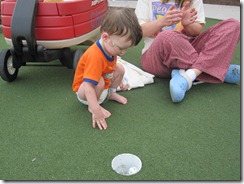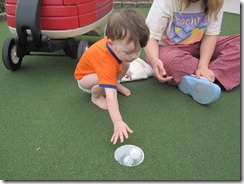 Josh still has a few more days here.  He has to start eating and drinking.  He has to go 24 hours with oxygen.  He has to perk up some more.  However, after seeing these pictures, we ALL know it's not going to take too long!!!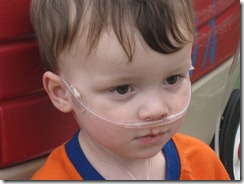 Please keep praying!
I love you all.
Ginny