Thank goodness!  I'm so glad they aren't wailing this year!  Evie is still the most cautious, but she still does enjoy it.  Josh is the kid who loves it the most.  I'm a little surprised.  I thought Maggie would have loved it the most!  I definitely can't make assumptions with my trio!
These are pictures I took the first time we went to the fountains this year!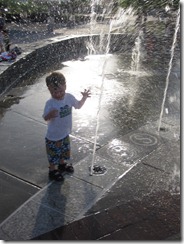 Josh lovin' the water!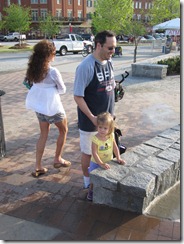 Evie are Daddy are watching the craziness!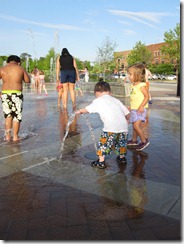 Josh is explaining the art of the fountains to Evie!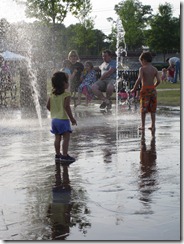 Evie's just interested enough to check everything out from a distance!
Somehow, I didn't get any pictures of Maggie.  I think it's because she was running around like a wild woman while we were there!
Can you believe my babies turn TWO in three days?!?!?!  How did this happen so fast?
I love you all.
Ginny