We've been busy the past few days.  The most important bit of news is ….
Welcome
IslaMae Reid Mitchell
July 16, 2010
2:12 pm
7# 5oz
I had the privilege of delivering this precious bundle.  Joy did great…as usual!  IslaMae is beautiful!  We couldn't be any happier!
My crew has been having a blast lately!  We went to the library the other day for a puppet show.  The puppet show was fun, but I think they loved looking through the books even more.  Lydia and Julia came with us, and they made it so much fun!  It honestly relieved a ton of my stress.  I do plan on making the library a regular trip for us now.  We'll see how that goes!!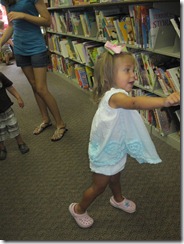 Can you see the look of joy on Evie's face?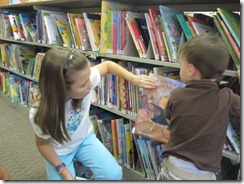 Julia and Josh are looking for a book about trains!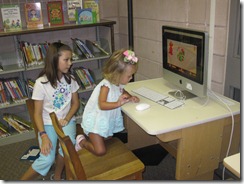 Maggie wants to explore the world wide web with Julia!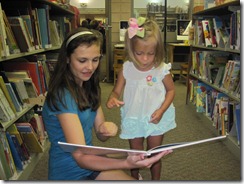 Lydia is reading Evie a book!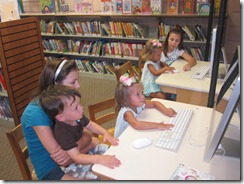 Can you tell my kids are related to their Daddy?!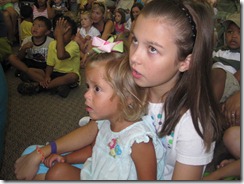 Maggie is cuddling with Julia watching the puppet show.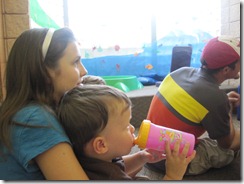 Lydia, Josh, and "Juice" are enjoying the show!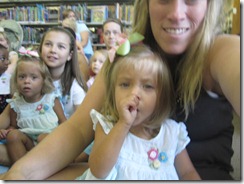 Me and my Evie!
I love you all.
Ginny