Tonight we did a very surreal thing.  We decorated our family gingerbread house.  What is surreal about that you ask?  It is the first time I have ever put together the house, bought the candy, and decorated it with my husband and children without other families with us.  It was the first time I was the mom and not the daughter.  I still vividly remember decorating gingerbread houses when I was a little girl.  It was always such a happy time for my family.  We would always want to continue the tradition even if mom tried to talk us out of doing it.  Now, I'm the mom, and I get to pass on a wonderful and fun tradition to my children!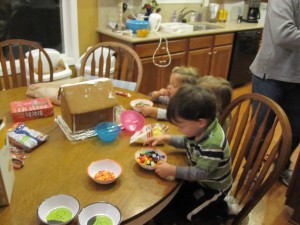 Yummy!  Candy!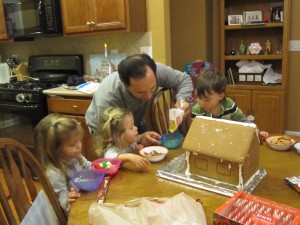 Everyone needs to help Daddy open the candy!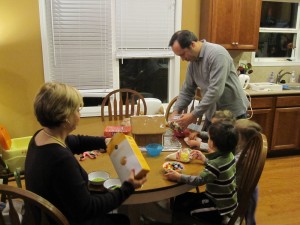 Mimi helped us a ton!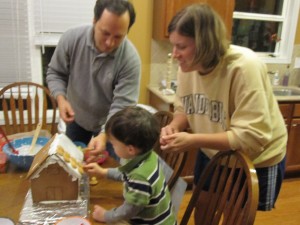 Josh was really good at dcorating the roof!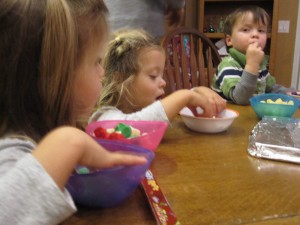 Granted, his help was between handfuls of candy!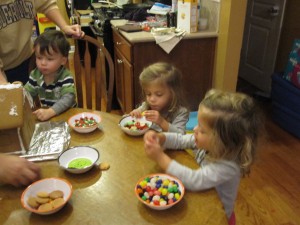 The girls had their priorities straight…CANDY!!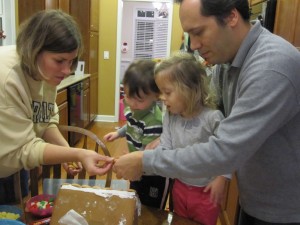 Maggie finally got in on decorating!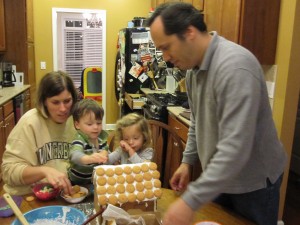 It is possible to decorate a gingerbread house with a child in your lap!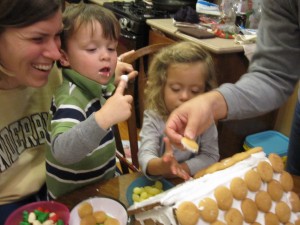 Josh liked the icing!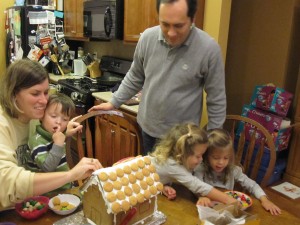 Look at those girls over there!!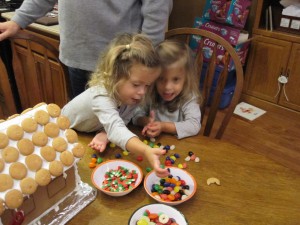 Gotta love those jelly beans!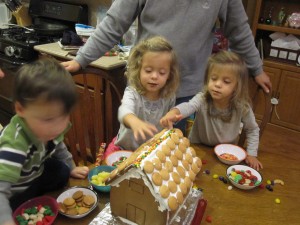 Now Evie's helping!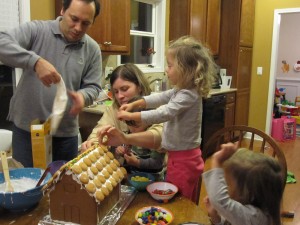 Daddy and Mommy even got to "help"!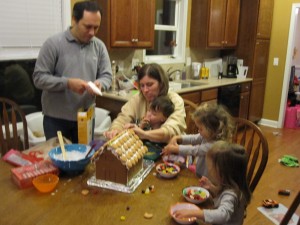 This time was so special for all of us!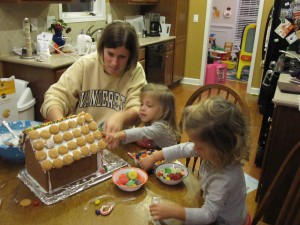 Then, it's time to get the house finished!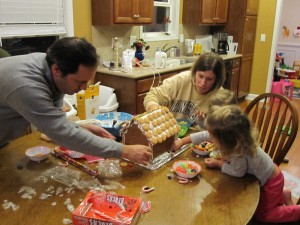 The kids were great at helping out!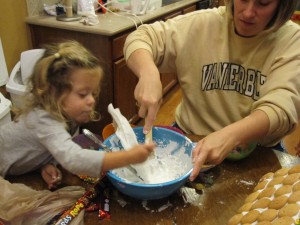 Maggie also loved the icing!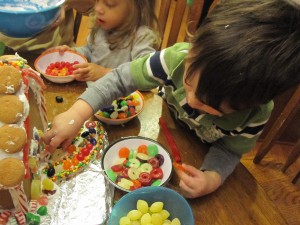 Josh loved decorating!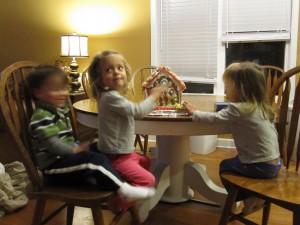 This is the closest I could get of a group picture of the kids!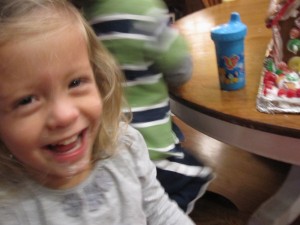 Maggie had fun!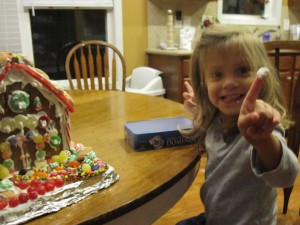 Evie had fun!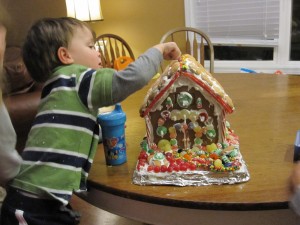 Josh had fun!
Mommy and Daddy had fun too!!
I love you all.
Ginny