I have learned how to make the best of an hour.  I gave my beloved choo-choo wagon to another triplet family.  My trio are just too big for it now.  I'll write a good-bye post, but that will be later.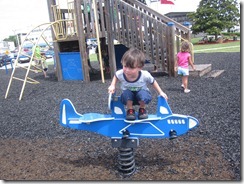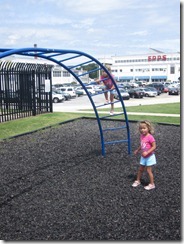 So, the kids and I had one hour before meeting the other triplet family.  I was tired and grumpy.  They were being slightly high maintenance, and I had to get them out of the house.  I'm not sure if I'm the only one to feel like that, but we had to go!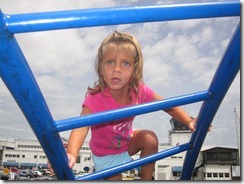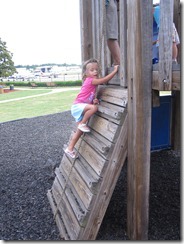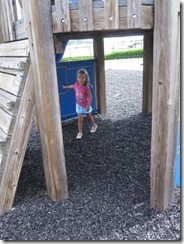 In a moment of panic trying to decide what to do with my little critters, I decided to take them to Peachtree-Dekalb Airport to play on the playground.  This was truly a moment of genius for me.  The kids were so, so excited to go to the playground AND see airplanes.  I felt almost like a miracle worker!!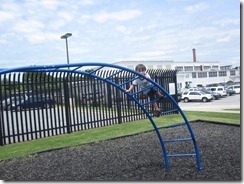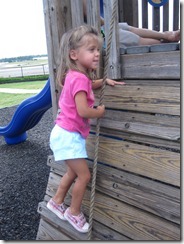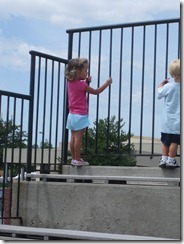 We played for exactly an hour.  They were NOT happy to leave, but I promised we would go back and play again.  Being placated by this response, we were off to pass on our wagon.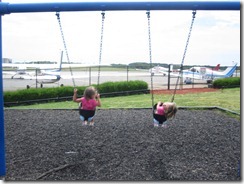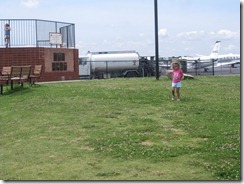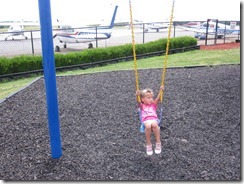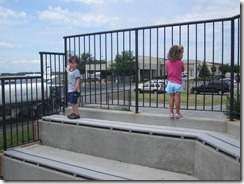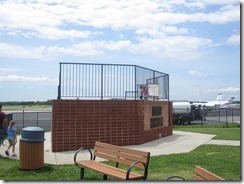 We sure did make the best of that hour!
I love you all.
Ginny