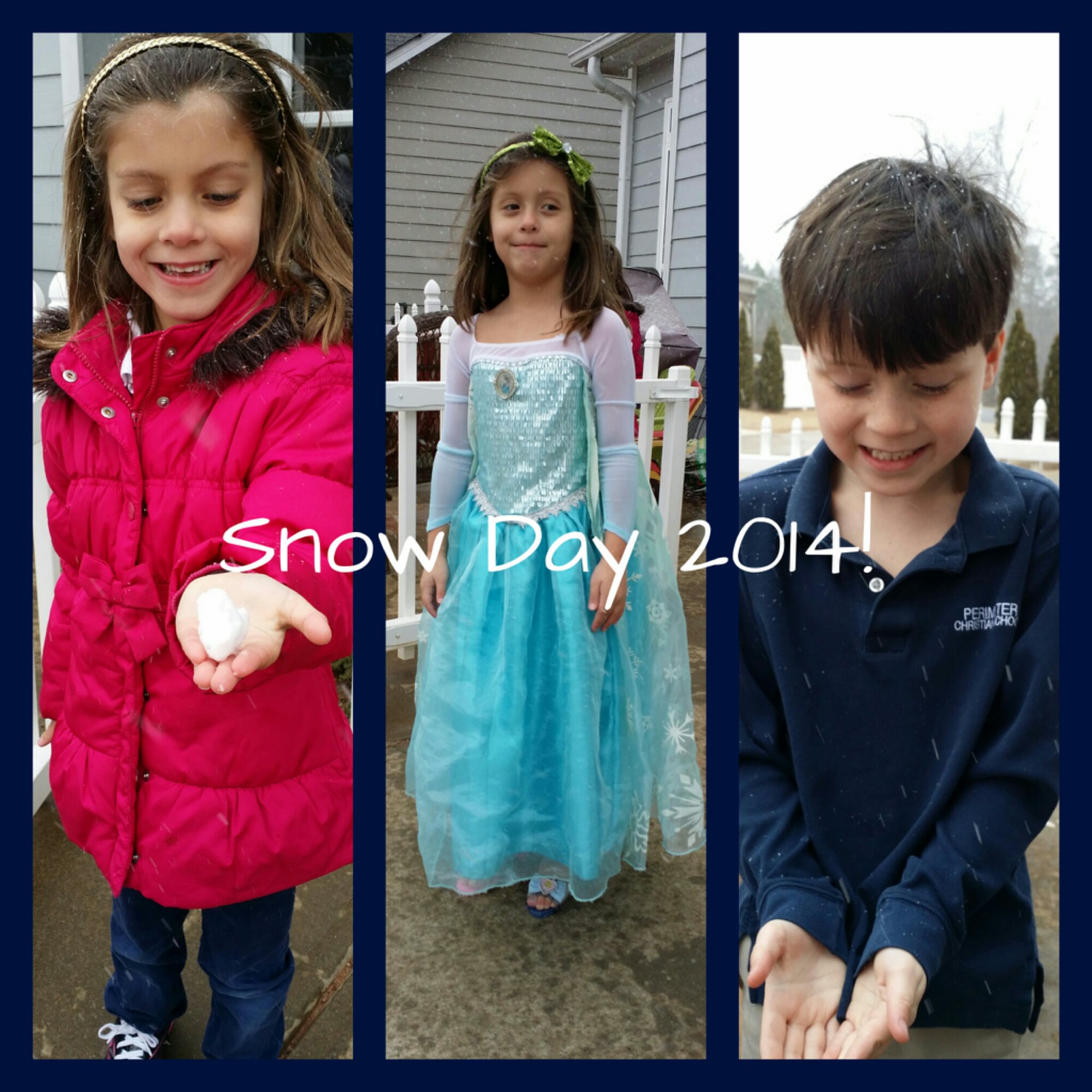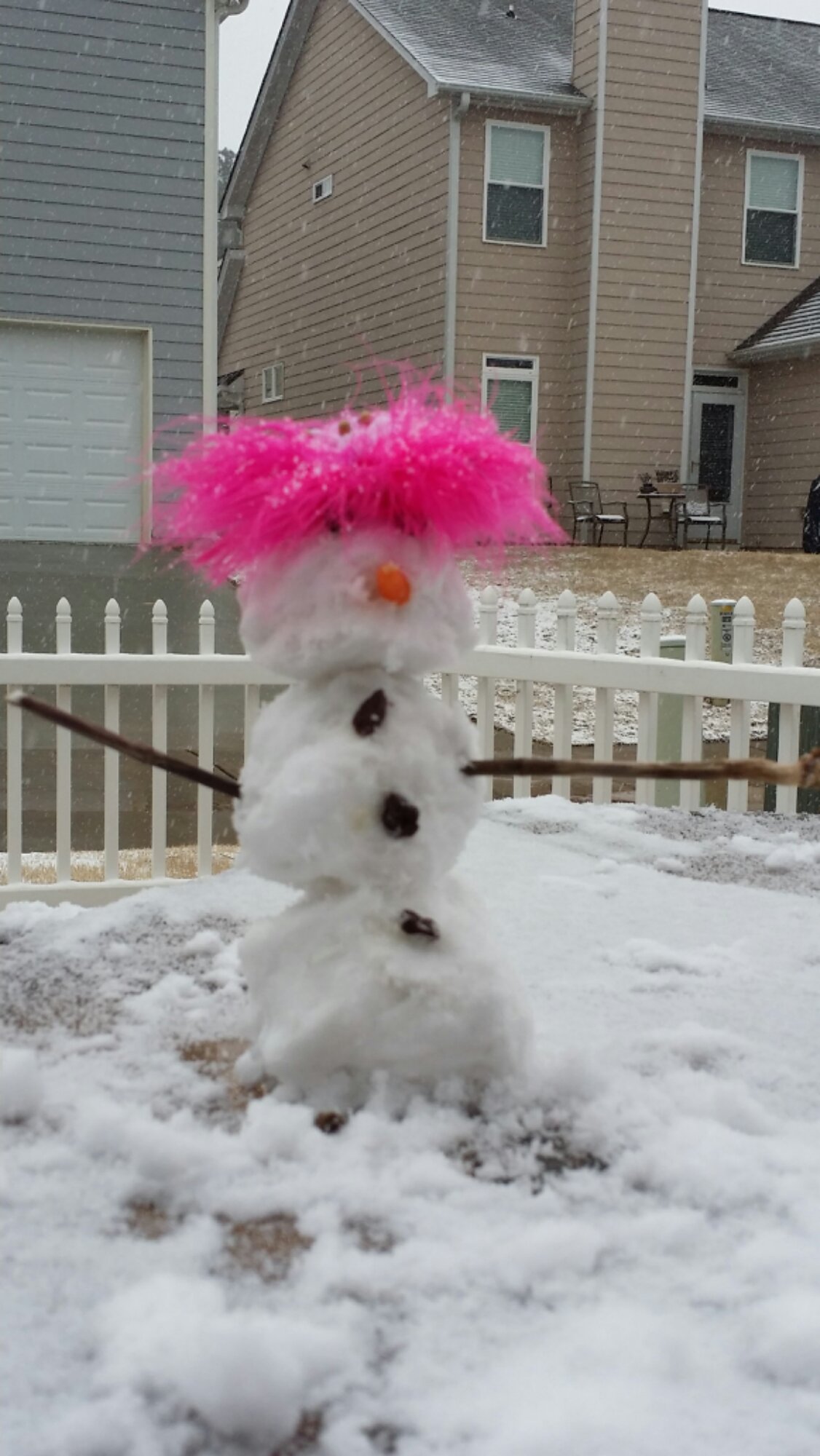 Yes, this what we have called the past 36 hours. It has been horrible for so many Atlantans. So many people were trapped in their cars for 4,8, 10 and up to 23 hours before getting to their homes or shelter. It was so stressful reading posts on Facebook about all of my friends who were stuck. I have to say, we were blessed. Our school dismissed at noon, and it "only" took Raj 3 hours and 45 minutes to get home. Mom even got to come over and play in the snow with us!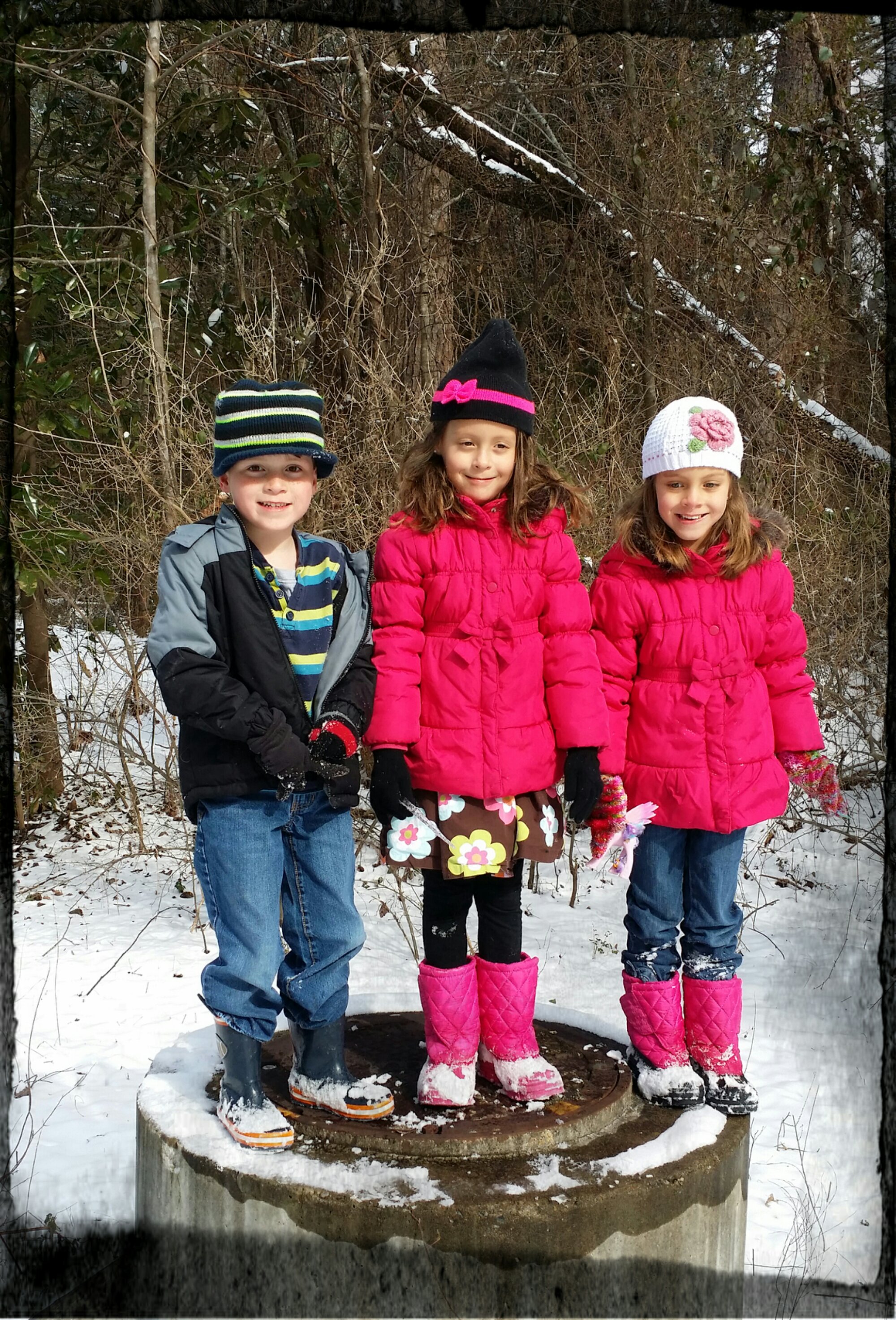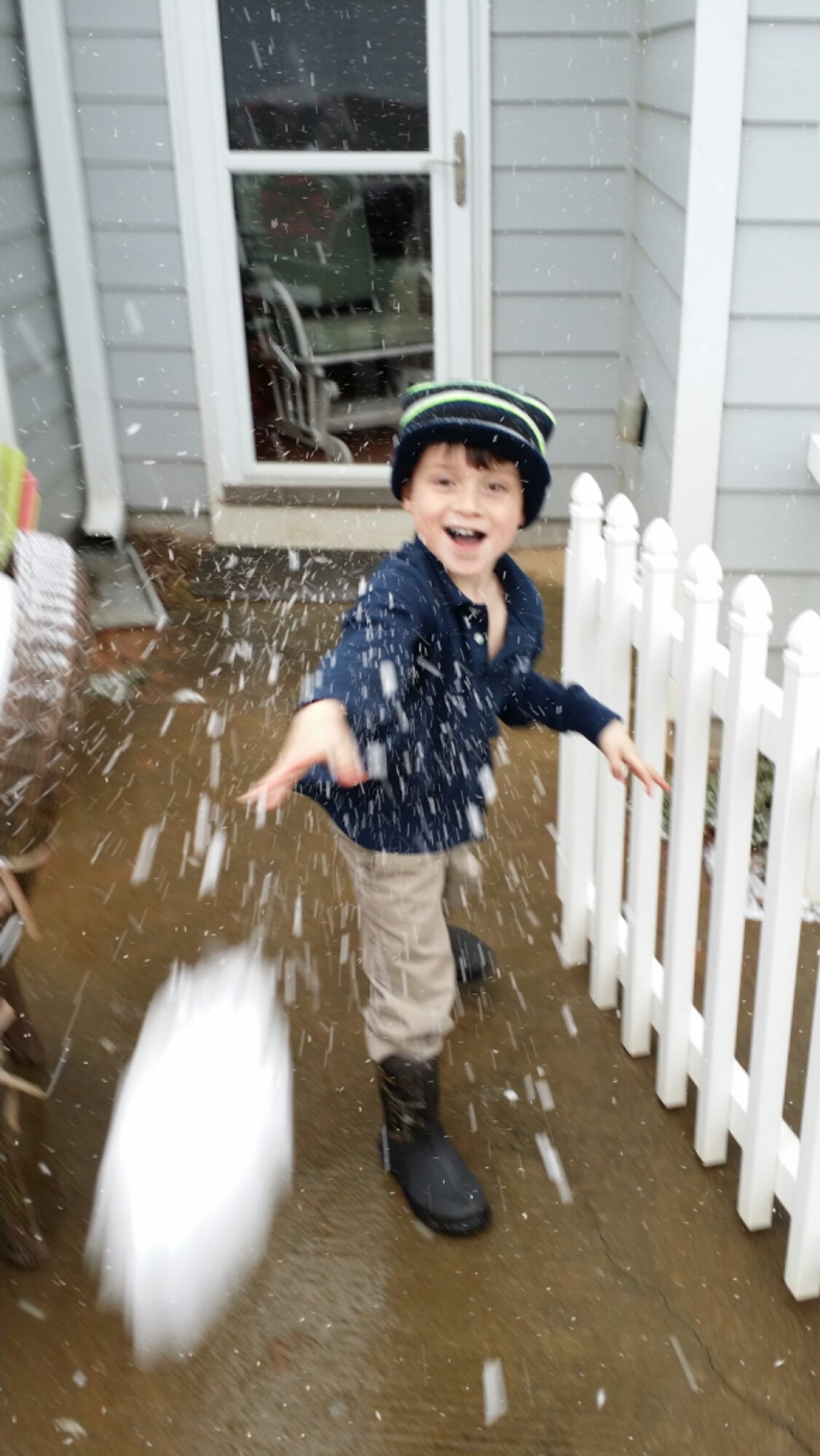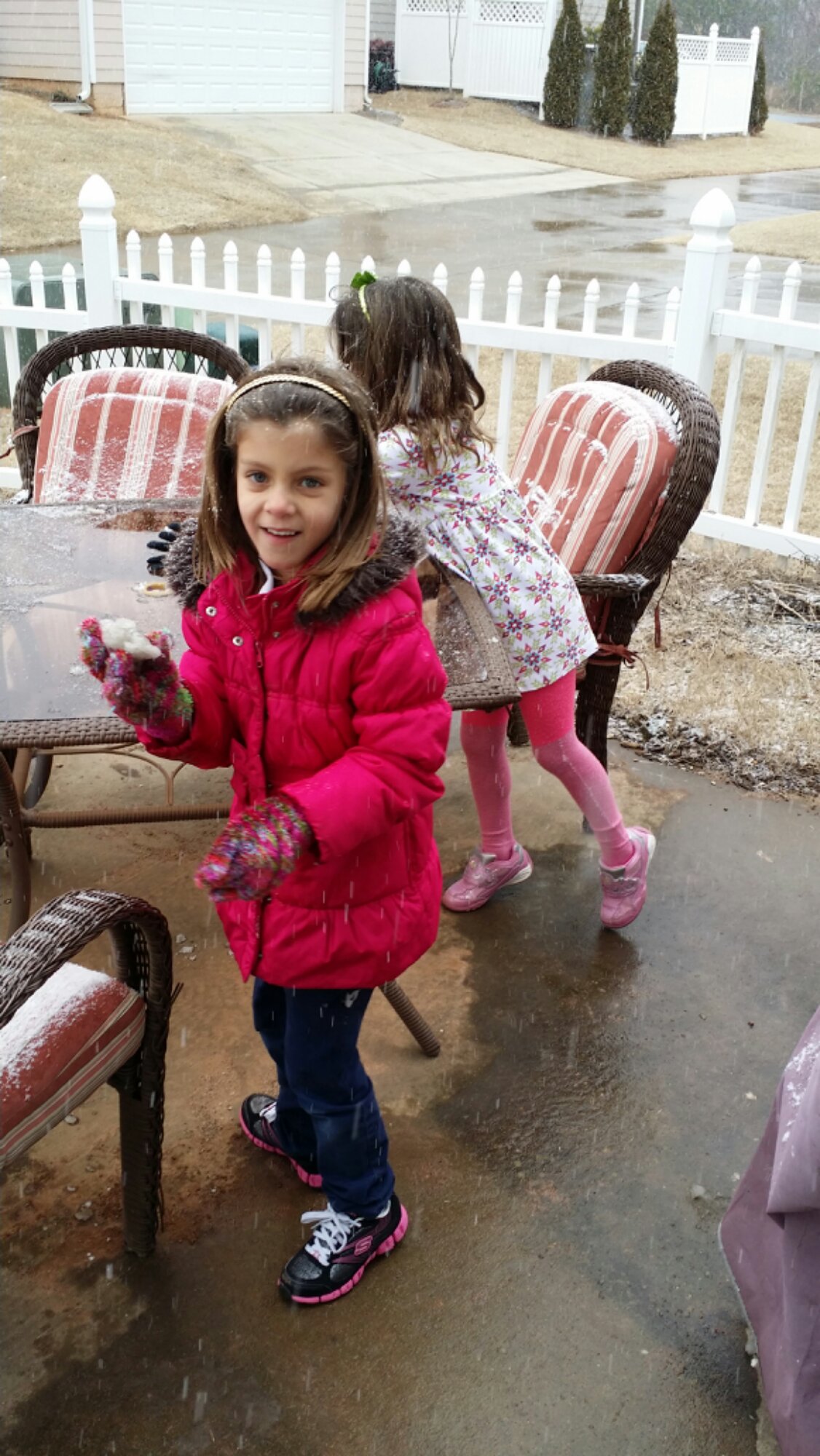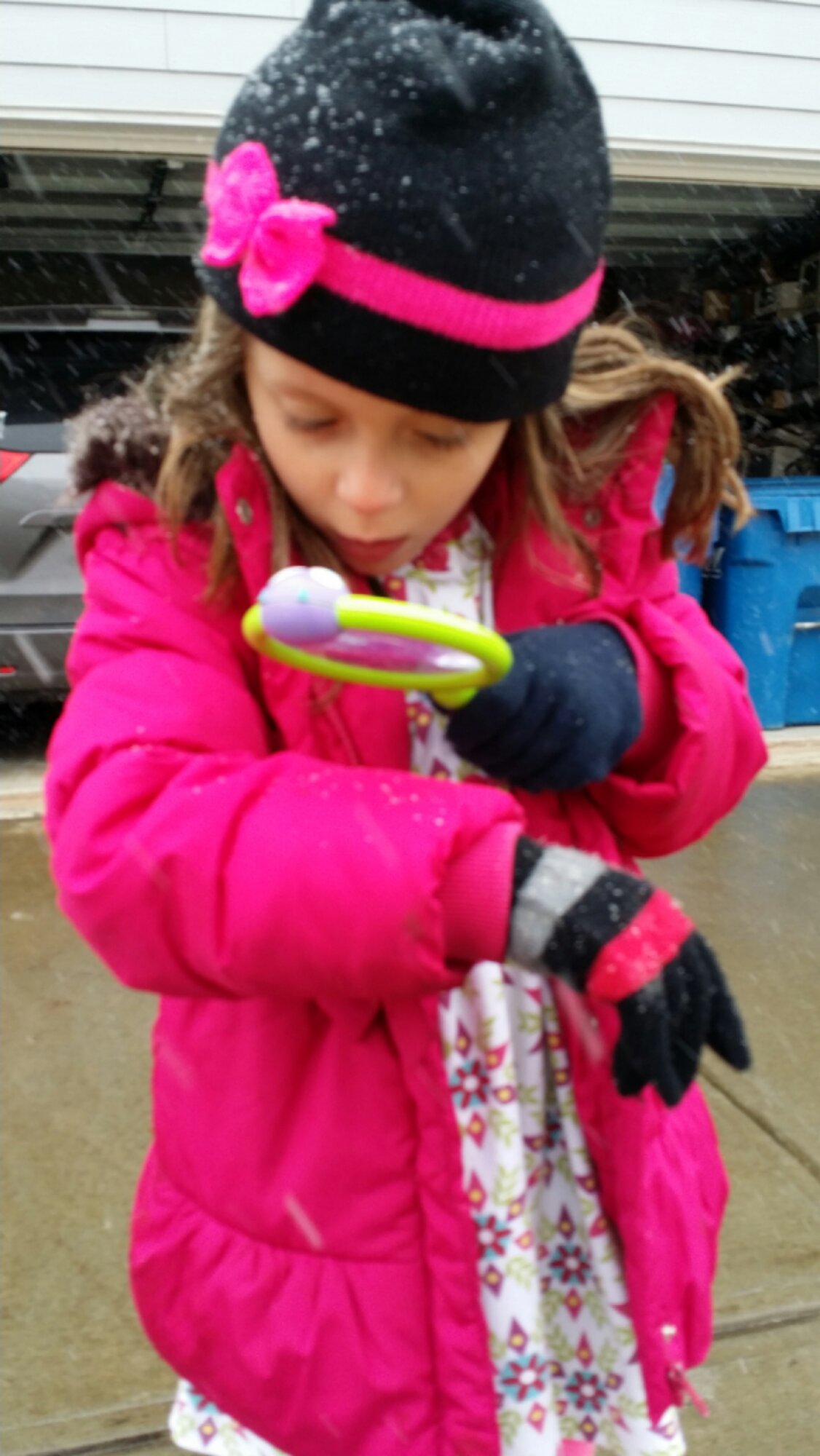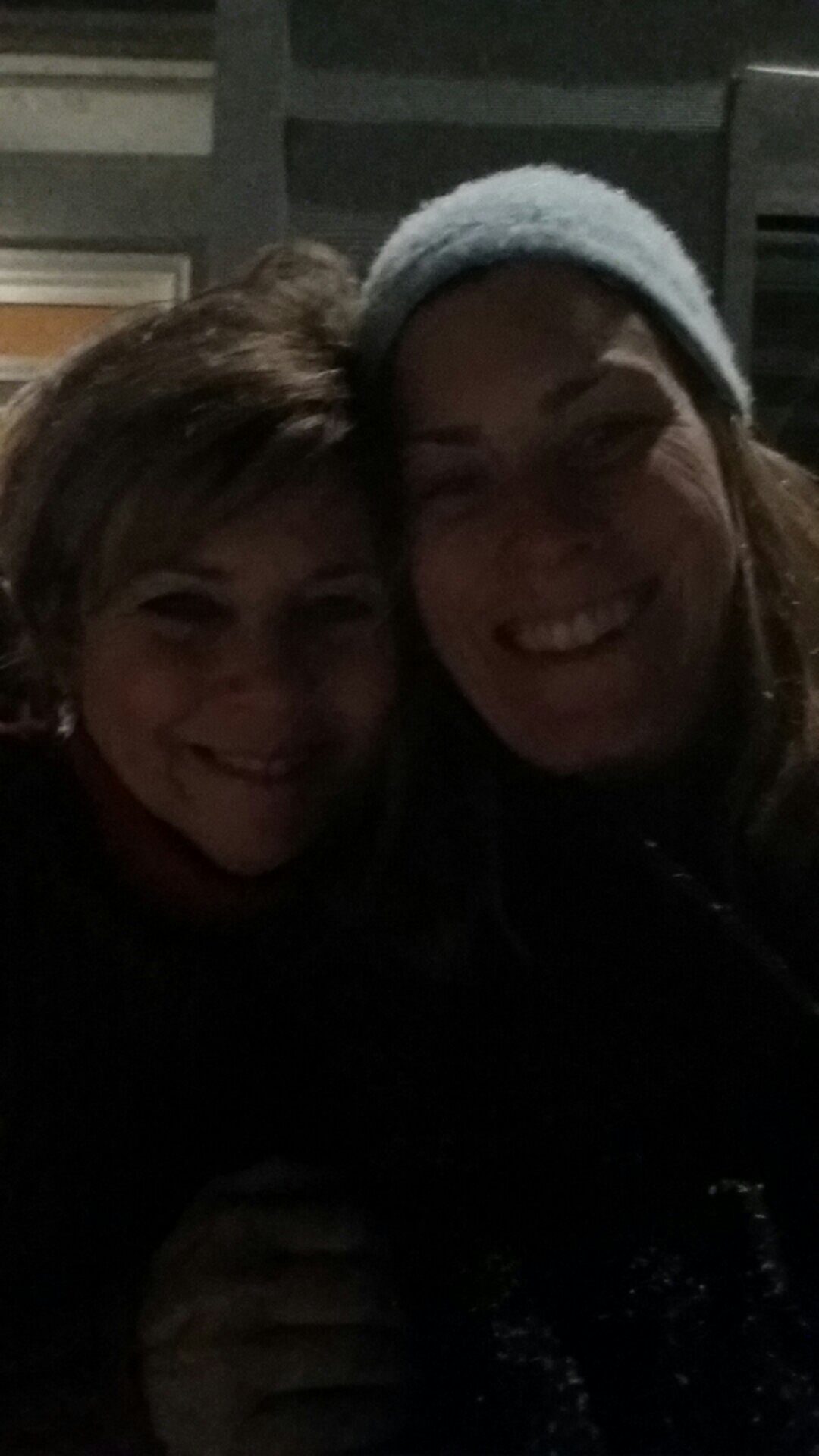 For how horrible the traffic was, my children were in bliss! They absolutely loved playing in the snow! From the moment they got home from school, they were outside! It was hysterical watching them scraping together all the snow off the table to make a snow ball!! They loved it from the very beginning of the storm!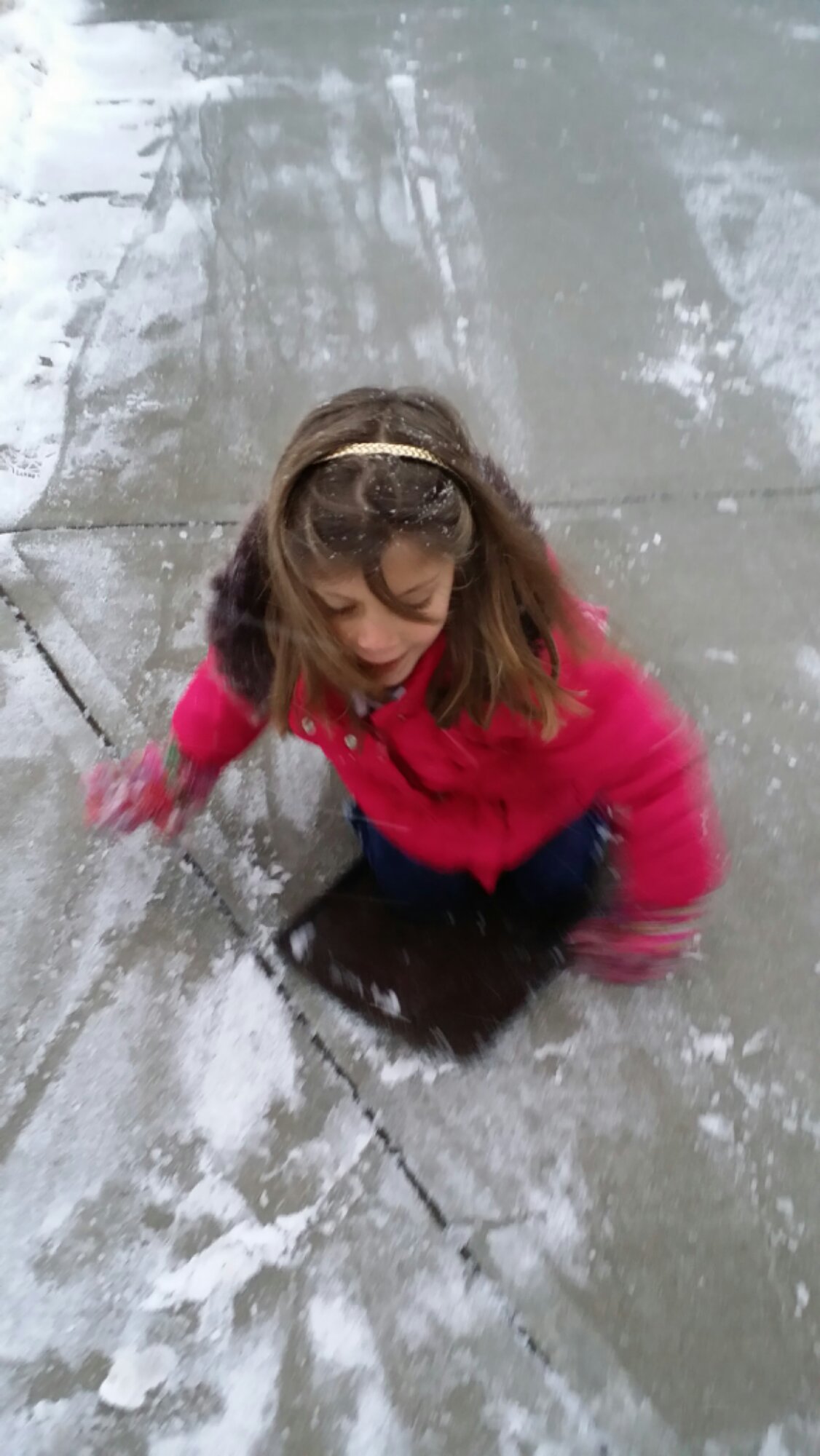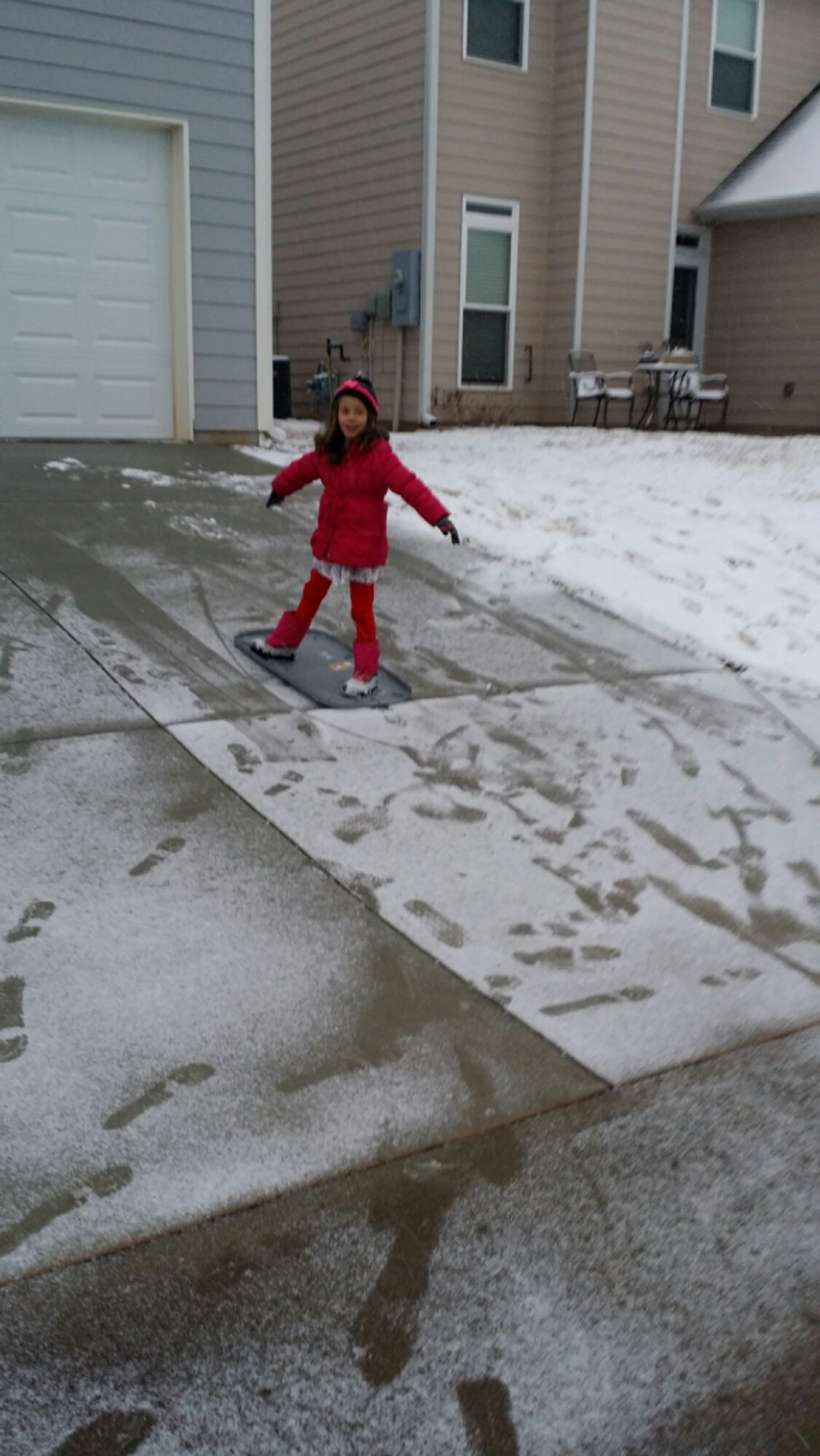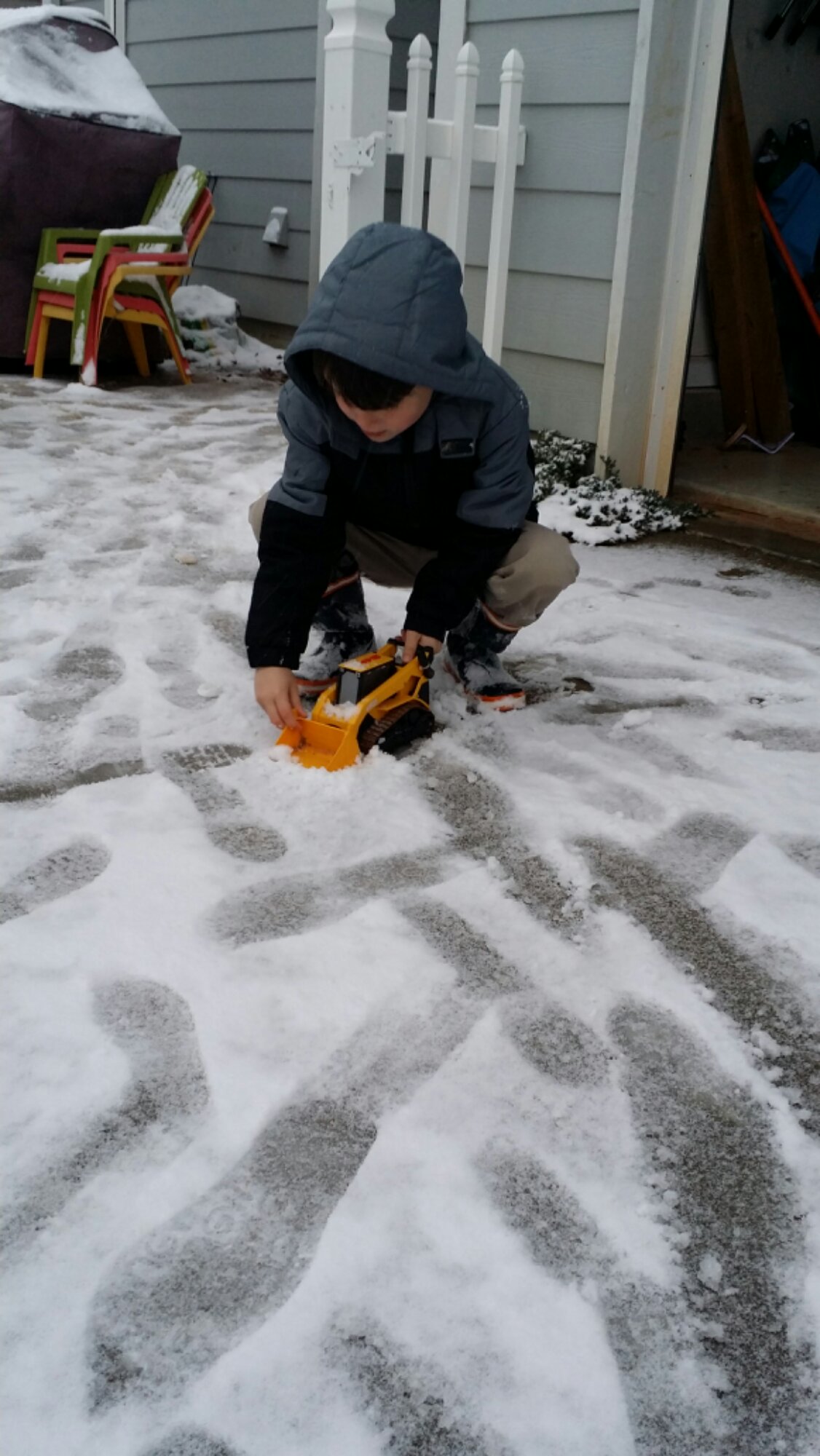 We are definitely Southern! We don't own a sled! I have made a mental note to buy one to have on hand every few years when we need it! Since we don't own a sled, we improvised! We used cookie sheets to sled down the neighbor's driveway! If you could have heard the excited squeals from my kids, you would have smiled as much as I did!!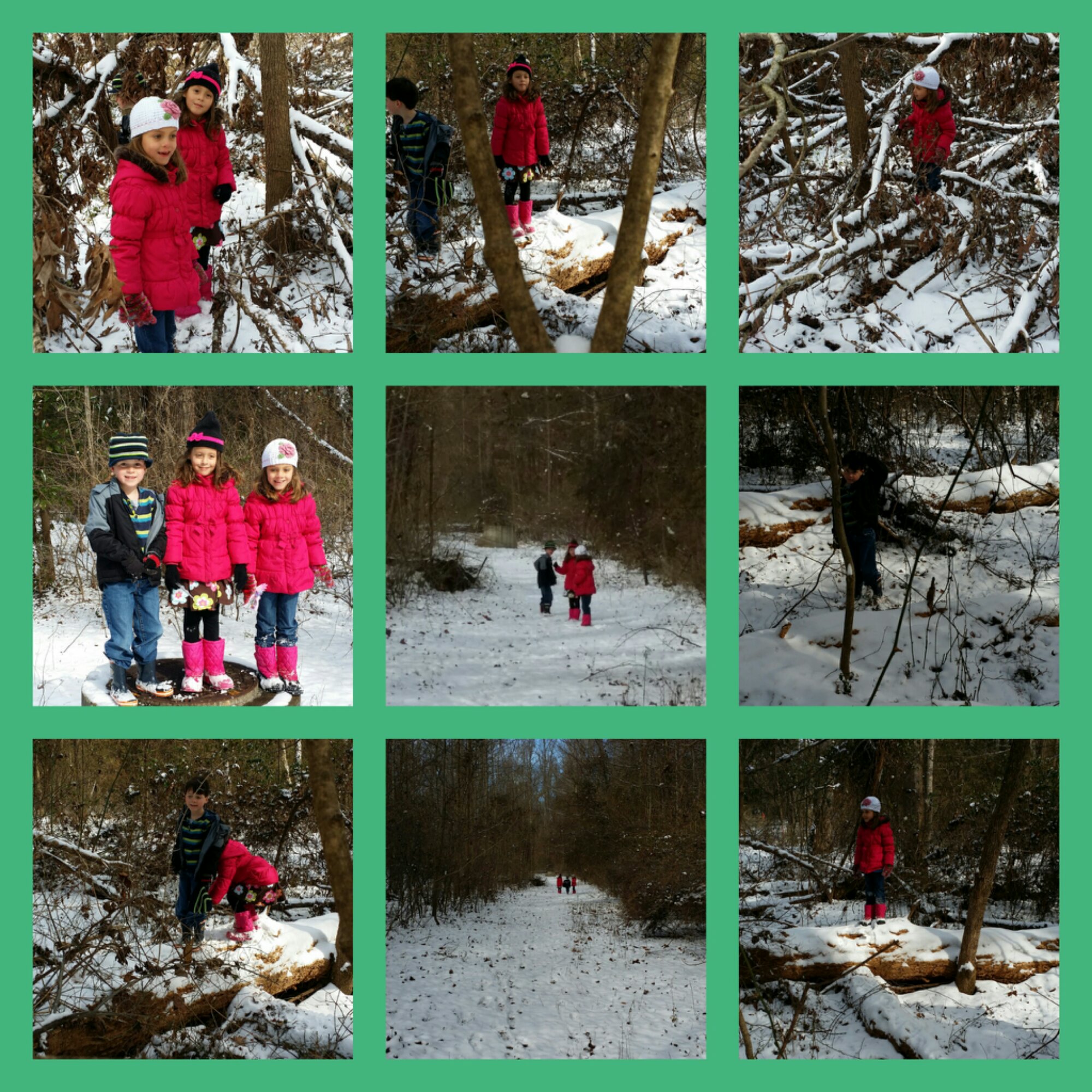 Today we have trudged through the "forest" across from our house and played outside! It has been a wonderful experience for our family!!!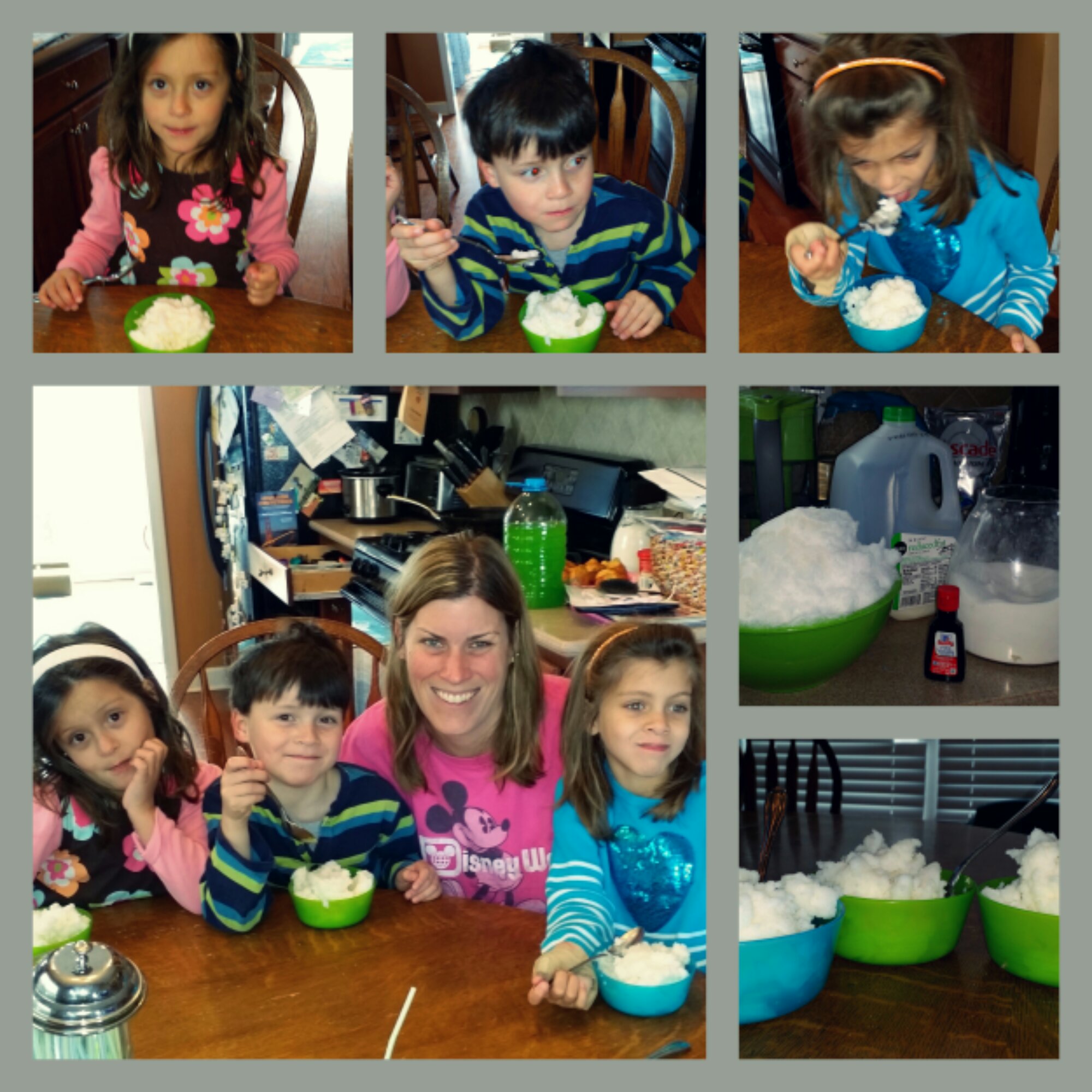 ***On a side note, be have loved watching the Eagles at Berry College through the storm. It was amazing to watch the eagles stay on their nest keeping their precious eggs warm through the storm. It reminds me of how God protects us through every storm in our lives.
I love you all.
Ginny