And it's actually not Disney!!!
Oh I am home again!!  I've finally made it back to Saint Simons Island!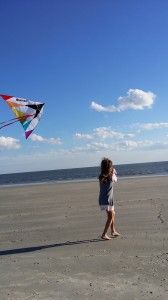 It has been way too long!  It's been almost 3 months!  That means almost 2.5 months too long!  I love coming here.  I love hearing the ocean.  I love being with my mom.  I love watching my kids hunt for shells and sand dollars!  I love watching them fly kites with their daddy!  I love the peace and relaxation when I'm here.  I love everything about this island.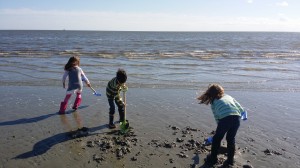 The kids, mom and I went shelling fora few hours today!  My kids are actually very good at it now.  Today happened to be the day of sand dollars though!  It was really amazing!  We found more than 100 sand dollars!  More than 100!!!!  The kids were going nuts!  Every time we turned around, there were more in the sand!  It was great!  I loved every second on the beach today!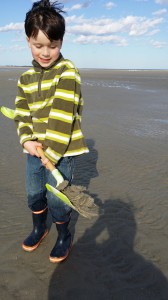 Oh I have needed this time.  I am finally able to relax and take a break.  Something about the air is different here.  Oh I love it.  I'm so glad we aren't going home tomorrow!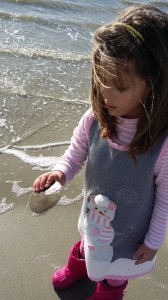 I love you all!
Ginny