I love days like today!  They're so much fun!  We did so many different things!  It was so great!  These are the moments I hope the kids will remember forever (or at least subconsciously remember it)!  I know I will!
Only in Georgia do you make "sand angels" instead of snow angels!  You make do what you have.  In south we have sand, not snow!  I guess my kids have already learned that one!
We even climbed trees!  It really amazes me how much more agile they are since the last time we were down here.  Last time they needed my help constantly.  Today, they were good without any extra help!  It was so fun watching !  I will give Evie kudos though.  She climbed the highest and farthest of anyone!  I was truly impressed!
Then, we climbed to the top of the Saint Simons Lighthouse.  The kids like to climbed it every time we come to the island.  This time, once again, I can tell how much they've grown up.  The kids RAN to the top with me chasing behind them!  They loved looking out to the ocean while searching for dolphins!  There weren't any today!!  Then, before I could stop them, the RAN down to the bottom of the lighthouse.  I guess they're they can do more than I give them credit for sometime!!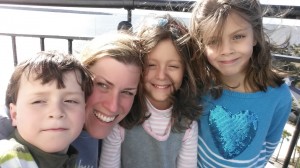 Oh yeah a little beach time to end the day couldn't have been better!  Evie even found two beautiful shells that were empty, so she was able to keep them, and we found 55 sand dollars in  45 minutes right in front of where we had parked all of our stuff!  How cool is that?!?!?!?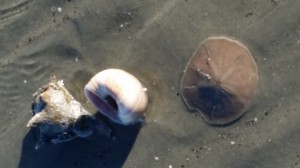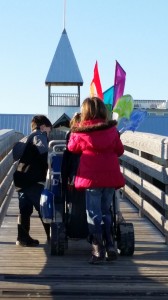 I love you all.
Ginny