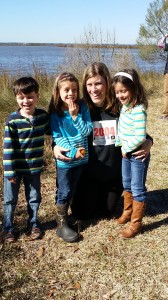 I love taking my kids to all different places!  It's fun and they learn something!  Often times, I learn something too!  We will go anywhere once!!  It's amazing the history, science and other experiences  that can be had and learned on field trips!
Since it was pretty chilly while we were at the beach and it was MLK Day, I took the kids to Fort Frederica.  The national parks were all free celebrating Martin Luther King Jr. and his life.  It was a great time to head out to the fort for a neat, new experience!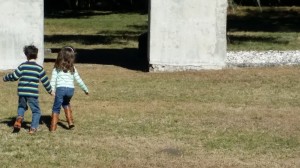 The kids loved running around.  It was amazing seeing the ruins of the fort, the streets and all the trees.  The kids especially loved the orange trees.  Evie found an orange on the ground, and Maggie was extremely jealous!  She tried so hard to shake the orange trees to have one fall down, but to no avail!  Poor girl!!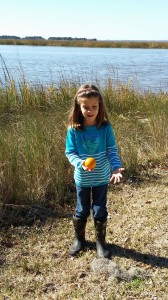 We met some really nice park rangers who showed my kids games that the children of that time played.  They also even shared stories of other parks where they have worked!  It was so neat!  I feel like my mind was really expanded in our brief time there!  Now there are numerous other places I want to go visit!!  Our country is amazing!
The funniest thing was trying to explain to the kids the old British flag and how we used to be a British colony!  I think that concept was a little too abstract for them!  However, it has at least now been introduced.  I love exposing the kids to our amazing history!  I hope it teaches them to love our country and stand for all that is right and good!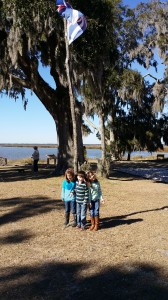 I love you all.
Ginny